Junior Youth
FOR SCHOOL YEARS 4-6
We are currently putting plans in place for a new-look ministry for Years 4-6 on Friday afternoons. Stay tuned for more details to come!
---
Basement
FOR SCHOOL YEARS 7-12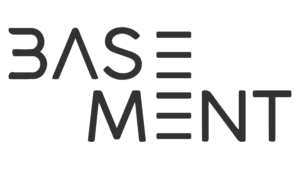 During more normal times, Basement meets every Friday night during term time from 6.30-9.30pm, beginning with dinner. A typical evening will involve some games, before breaking up into groups to look at God's word as we consider life, faith and who God is. Then we end the night with some worship music and supper. New people and friends are always welcome.
With COVID-19 restrictions easing, we are now back to running Basement in a face-to-face format, still on Friday nights. Some temporary changes have been made in the interests of health and safety, such as not having dinner and supper, nor playing contact games. Basement will run from 7-9pm at the Aldgate Memorial Hall.
Basement will kick off for Term 3 on Friday July 24. In Terms 3 & 4 of 2020, we will be looking at the book of Revelation.
We will also participate in the Trinity network youth program in weeks 5, 7 and 9 this term (August 21, September 4 & September 18).  These nights are held at Temple Christian College, Mile End. Click here for more information about Trinity Youth.
Upcoming Weeks:
Week 5 (August 21) – Trinity Youth night (Mile End)
Week 6 (August 28) – Basement night (Aldgate)
Week 7 (September 4) – Trinity Youth night (Mile End)
Week 8 (September 11) – Basement night (Aldgate)
Week 9 (September 18) – Trinity Youth night (Mile End)
Week 10 (September 25) – Topical night
Coming up in Term 4:
Register here for Basement & Trinity Youth
Safe Ministry
As with all ministries to children and youth at Trinity Church Aldgate, all adult leaders and helpers have undertaken police checks and have been approved for work with children by the Anglican Diocese of Adelaide.
Please do not hesitate to get in touch if you have any questions about our child protection policies, or our safe online ministry policies.
Term Payment
For Term 3, we ask for a $5/child payment to cover the term, plus $5/child for each week of Trinity Youth. You can pay online here.
Contact
For more information about our youth ministries, or to subscribe to our email list, please contact Mark Curran at mark.curran@trinity.church.