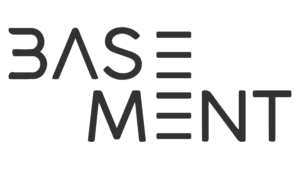 FOR SCHOOL YEARS 7-12
Basement runs on Friday nights during school term. We run this ministry for the purpose of making and growing teenaged disciples of Jesus, by God's grace and for God's glory. A typical night involves games, music, supper and time together in small groups understanding and applying the Bible to our lives today.
In Term 1, we will be looking at some of Jesus' parables in Luke's Gospel, and how they are relevant for us today.
Here is the schedule for the term ahead. All nights are held at either Aldgate Memorial Hall or the adjacent Ministry Centre unless noted otherwise.
Trinity Youth
We will be heading along as a whole Basement group to the Trinity network youth ministry in Week 3 of Term 1, at Temple Christian College, Mile End. Trinity Youth also runs in weeks 5, 7, 9 and 11. Our senior group (year 12s + year 11 girls) will head along to Trinity Youth each week it is on. 
Impact Camp
Impact Camp is happening this year from March 5-8 at Woodhouse Activity Centre. Registrations are now open!
Safe Ministry
As with all ministries to children and youth at Trinity Church Aldgate, all adult leaders are safe ministry approved as per the requirements of the State Government and the Anglican Diocese of Adelaide.
Please get in touch if you have any questions about our child protection policies.
COVID-Safe
The hall has sufficient capacity to maintain 2sqm per person spacing, and we have a COVID-safe plan in place, including a QR code check-in.
Registration & Term Payment
Youth can be registered for both Basement and Trinity Youth here.
For Term 1, we ask for a $10 per child payment to cover the term, plus $5/child for each week of Trinity Youth. You can access the online payment page here.
Contact
For more information about our youth ministries, or to subscribe to our email list, please contact Mark Curran at mark.curran@trinity.church.