*** Please note that with the current coronavirus restrictions, changes may occur to the youth ministry formats at short notice. We will keep our members informed, but visitors should contact us beforehand just to confirm details. ***
Junior Youth
FOR SCHOOL YEARS 4-6
We are currently putting plans in place for a new-look ministry for Years 4-6 on Friday afternoons, kicking off later this year (depending on coronavirus restrictions, we may begin in an online format). Stay tuned for more details to come!
---
Basement
FOR SCHOOL YEARS 7-12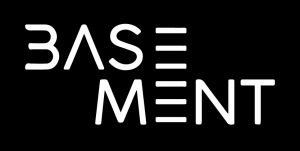 During more normal times, Basement meets every Friday night during term time, beginning with dinner from 6:30-7pm. A typical evening will then involve some games, before breaking up into groups to look at God's word as we consider life, faith and who God is. Then we end the night with some worship music and supper. New people and friends are always welcome.
However, with the current coronavirus restrictions, we are now running Basement in an online format, still on Friday nights. For Term 2, this will involve alternating between supervised Basement events using Zoom (beginning Friday May 8), and joining in network-wide Trinity Youth events (beginning Friday May 1).
In Term 2 of 2020, Basement will be looking at the book of Job, and what it teaches us about the important topic of suffering.
On the Trinity Youth weeks, we will be looking at the topic of weird, unexpected bits of the Bible, and how to make sense of them. Click here for more information about Trinity Youth.
For safe online reasons, we will not provide Zoom access details over the website. However, we do still welcome new members along. If you have a child in years 7-12 who is interested in joining, then please contact our office at aldgate@trinity.church to arrange access to our online meetings.
As with all ministries to children and youth at Trinity Church Aldgate, all adult leaders and helpers have undertaken police checks and have been approved for work with children by the Anglican Diocese of Adelaide.
Please do not hesitate to get in touch if you have any questions about our child protection policies, or our safe online ministry policies.
For more information about our youth ministries, please contact Mark Curran at mark.curran@trinity.church.