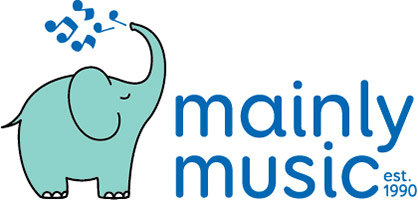 *** Please note that the Mainly Music format has been adjusted in line with social distancing requirements, and will not be meeting in the hall in the short term. Please contact the church office to enquire about getting involved online. ***
Mainly Music is a fun music and movement group for parents/carers to enjoy together with their young child(ren). Throughout the thirty-minute music session, children develop gross and fine motor skills, language, imagination, maths and pre-reading skills. They then enjoy a healthy snack before having a time of free-play whilst the parents/carers have the opportunity to catch up over a cup of real coffee/tea and delicious morning tea. Children are introduced to music, creativity and more, plus families are given a chance to think about the God part of life.
If you'd like to attend Mainly Music in the Adelaide Hills, we invite you to join us in the Aldgate Memorial Hall on Mondays from 9:15am to 11am during school terms (starting the second week of each term). The cost is $5 per family.
If you're the parent/carer of a pre-school child and would like to find out more about Mainly Music in Aldgate, please email Catherine Salmon via the Trinity Church Aldgate office (aldgate@trinity.church).