Trinity Church Aldgate has a concern to partner with and support like-minded gospel organisations locally, nationally and globally. We partner with each of these organisations by regularly praying for them, promoting their work and encouraging our members to support them personally through prayer and giving. We do not allocate any of our budget itself to the ministries, as we feel it is more beneficial for everyone to be personally and intentionally supporting Christian ministries of their own choice. We are pleased to support the following ministry partners:
Australian Fellowship of Evangelical Students
Universities in Australia are full of students who are poised to make life-changing decisions about what they believe and where they are heading. The Australian Fellowship of Evangelical Students works in this God-given window of opportunity to reach students for Christ. View their website for more information.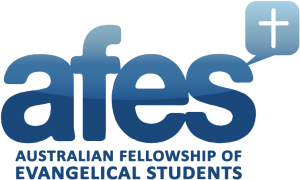 Bible College SA
The Bible College of South Australia is an interdenominational college that is committed to training both men and women with the skills needed to effectively communicate God's words in scripture. Their mission is to transform disciples of Jesus Christ into godly, well-equipped church leaders and gospel workers in South Australia and beyond. View their website for more information.
Church Missionary Society
The Church Missionary Society of Australia is a fellowship of Christian people and churches committed to global mission. They work with churches to set apart long-term workers who cross cultures to share the gospel of our Lord Jesus Christ. View their website for more information.
We intentionally support three particular CMS missionary partners – the Davis family (Tanzania), the Prins family (Cambodia) and Maggie Crews (Cambodia). For more information about their work, or to sign up for prayer points/financial partnership, check our their profiles on the CMS website.