Whether you are looking for a church to join, or just visiting, you are welcome to join us at 9am or 11am on Sundays. 
We meet in the Aldgate Memorial Hall, which is located near the corner of Kingsland and Fenchurch Roads. There is a car park next to the hall, with access from Kingsland Road, as well as street parking along Fenchurch Road and other side streets. The walkway access to the hall from Fenchurch Road is quite steep, so it's best to use the car park if you have mobility issues.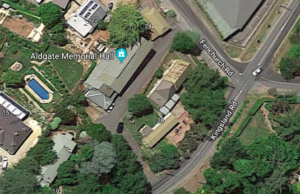 A typical service will begin with a couple of songs and a brief announcement about what's going on in the life of the church. We then have a reading from the Bible, followed by a talk which explains the Bible passage and applies it to our lives today. After the talk, we will be led in a time of prayer, followed by a song to finish. There will be a service leader who introduces and explains each part of the service. 
Our 9am gathering has a special time of teaching and singing for children at the start of our time together, before they head out to their programs (from creche age up to year 6). We share in the Lord's Supper at both gatherings on the second Sunday of each month. A typical Sunday gathering is between 70 and 80 minutes long. Both congregations share morning tea between the services at around 10.20am.
Both services are run for young and old alike. Our music includes a mix of both older hymns and contemporary songs. Casual dress is fine, anyone is welcome (whether you regularly attend church, or not) and you don't need to participate in any part of the service you don't want to.